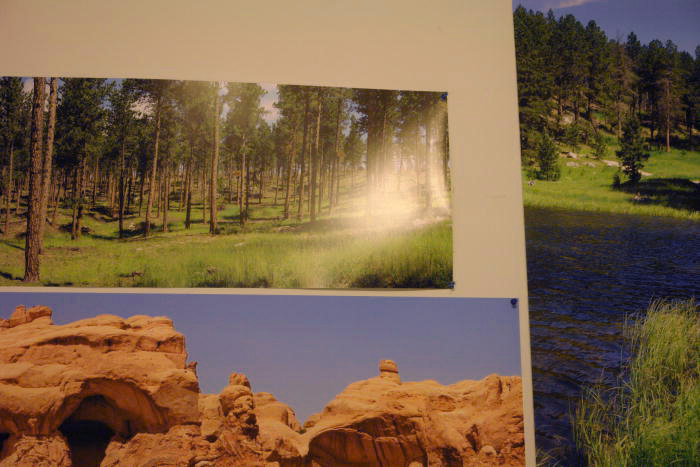 Glare from room lights can detract from the attractiveness of mounted prints. The photo at right shows an example of glare from room lighting. The print at the top of the photo is printed on archival satin paper. If the first thing you need to do in order to view a print is to move to avoid reflections from room lights, this is less than desirable.

The advantage of our matte prints is that the prints have virtually no reflectivity, but still have a great color gamut (including deep, dark blacks). And, unlike many matte papers, fine line definition is at least as good as satin and glossy papers.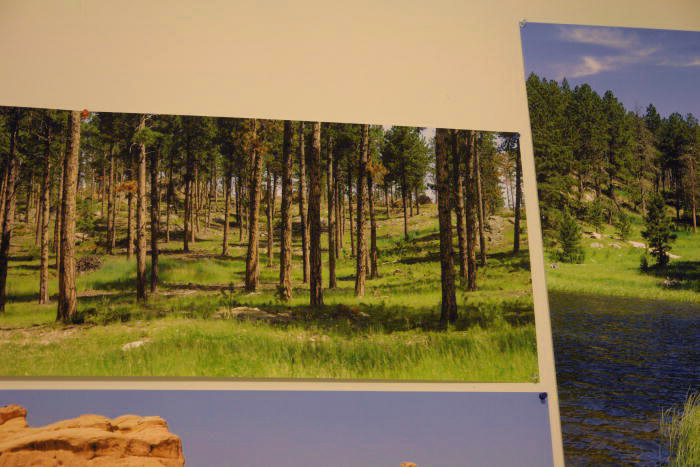 Matte papers must absorb a lot of ink -- much more so than satin and glossy surfaces -- to provide vivid colors. But, for most papers, even including some 100% cotton papers, if the ink loading is sufficient to provide the desired density, the paper will cockle (wrinkle), rendering the print unusable. The paper we use for our Premium Matte prints, Legion Entrada Rag Bright 290 fine art paper (100% cotton), is the best paper we could find (we rejected five other papers we also tested).

The image at lower right shows the objectionable satin print replaced by a similar print printed on our premium matte paper. All glare is gone, at every angle.