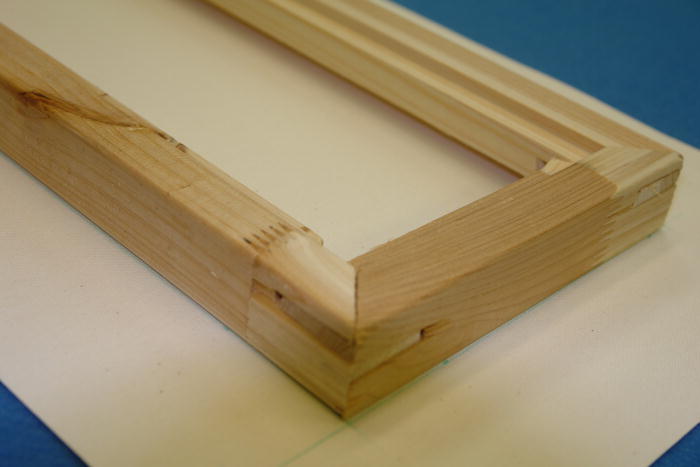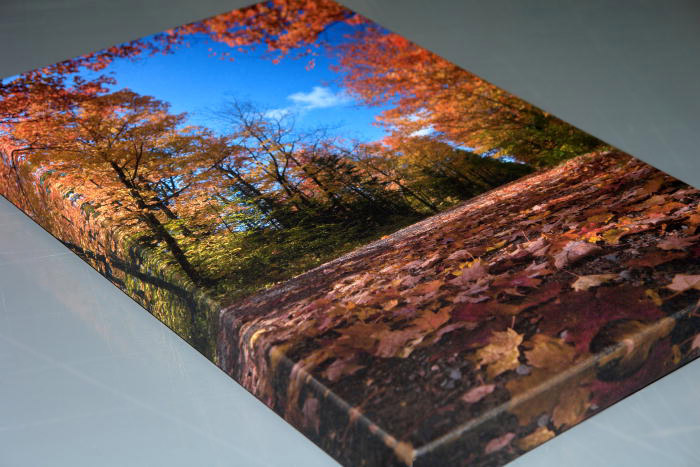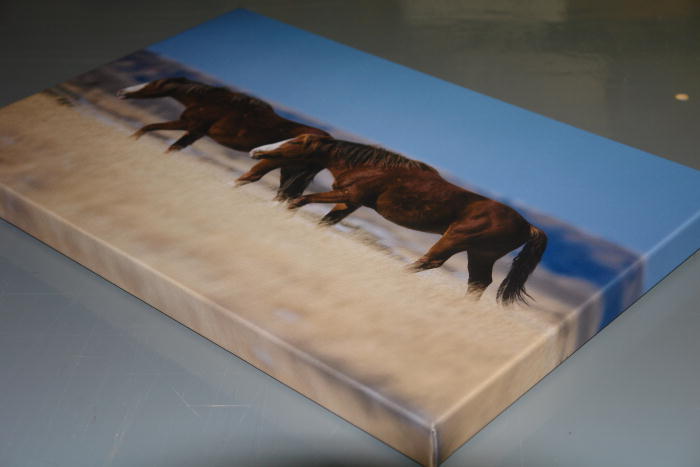 We believe you will be very happy with our mounted canvas prints. Here's why:

1. We start with a very high quality, thick, 21 mil poly-cotton blend canvas (Lexjet Sunset Matte Select). Its surface characteristics are unusually good, providing excellent color, deep dark blacks, sharp image detail, and a very flat reflectivity so as to avoid glare from lighting. Many of our competitors use thinner canvas or faux canvas. Also, many competitive products are glossy, making the canvas texture less apparent, and making it difficult to view the print except in ideal lighting conditions.

2. The spray we use is PremierArt ECO Print Shield, certified by Wilhelm Research. The spray helps to avoid cracking at edges, extends the already very long lifetime (about 150 years) before fading, and provides abrasion resistance, all without adding glossiness to the print.

3. We use thick, sturdy 1.5" x 1.5" kiln dried stretcher bars. Their sturdiness helps to insure that the frame will not warp over time. And, the additional thickness makes the mounted prints look better when hung.

4. The appearance of the sides is important. We don't just appropriate the last 1.5" of your image for wrapping around the frame. We extend your file by 2.75" in each direction to add an appropriate border. And, we know that mirror images (gallery wraps) for borders are ideal in some circumstances, but not good in others (e.g., if your signature appears upside down on the bottom edge, and mirror imaged on the lower right side). We give you eight choices for what will appear in the edge, wrap-around area. The back is also important. We attach a backing panel and hanger.

5. In keeping with our any-shape-or-size capability with our other prints, we have the capability to create 208 different shapes and sizes of stretcher frames. But, we don't make you wade thru 208 different possibilities. We show you just the shapes and sizes that work well with the aspect ratio (height to width ratio) of each of your files, so typically you will have 5-10 size choices to choose from. If you have a panoramic or odd-shaped file, we can give you just the size and shape you need. We offset sizes from 8 x 10 to 32 x 40. Both width and height must be an even number of inches.

6. We have fast turnaround. If you order by noon, central time, on a business day, your canvas print will usually be printed by 2-3PM that same day. That gives us the time we need to make sure the ink is fully dry before we apply the first coat of spray. We apply three thin coats of spray, and each needs to dry completely. We ship on the 3rd business day after you order.

7. Our staff is both experienced and professional, so you can order with confidence.